Delicate Maki, hand-picked with love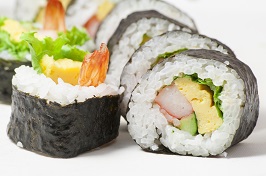 Your favorite cuisine in 30 minutes
Welcome to foodpanda Singapore, your number one source for delicious sushi specialties in the city of the red dot. Enjoy a variety restaurants which, city-wide and in your neighborhood, are carefully picked to bring you the best of what sushi cuisine has on offer. Never ordered sushi in Singapore before? Why not start with a classic maki roll from Maki-san? For those more experienced with food delivery, we recommend you try coupling up your sushi with nori (dried seaweed) or raw fish. Few dishes are more diversity for a cozy dinner at home. Try California roll delivery featuring sushi made out of crab meat (real or imitation), cucumber and avocado, and indulge in expertly presented sashimi after.
Avg. 30 min. delivery ✓ Small minimum orders ✓ From $3 delivery fee ✓ Accepts vouchers ✓ Online payment available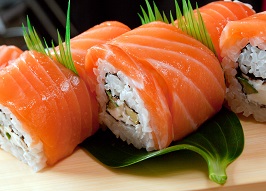 Sushi cuisines tailored to taste
Even if your mum wasn't a certified Japanese cook, good sushi dishes are in an arm's reach with foodpanda express delivery. Ever wondered what the traditional maki consists of? Oftentimes labelled as "brown bag", double fried tofu is used to wrap up Maki rolls. Undecided where to start? Try a tuna roll ("Tekka Maki")!A proper acompaniement to Japanese saki, wagame salad and a bowl of white rice, Maguro tuna has long been known as among the healthiest fish meats. Ordering with foodpanda is as simple as ever: Able to offer you express sushi delivery since 2015, we pride ourselves on adding only the best Japanese restaurants to a steadily growing portfolio. From Western fast food to Chinese-style hawker noodles, customers easily identify vendors in their neighborhood and order via desktop or smartphone.
✓ Order from your favorite Sushi restaurant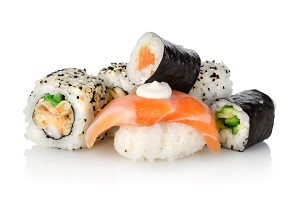 You reviewed, we listened
AUG 29, 2015 by Desmond
The food was delivered on time and more importantly, it still tasted like dine in food. However, probably because of the timing between the food preparation and delivery, the fried foods had become slightly soggy and not crispy. This is quite typical of any fried food delivery place and not just here. Not sure how they can improve on this. Will order from Sakae Sushi delivery again.
JUL 7, 2015 by Ingrid
The Sushi is nice and healthy. Only the fried sushi id very oily. But other than that we enjoy our food. The beef and salmon was nice and lots of veggie makes it feel fresh.
Your favorite food, delivered express